High Brook Morgan Horses - Stallions!

Welcome to High Brook Morgan Horses' 2010-11 Stallion Pages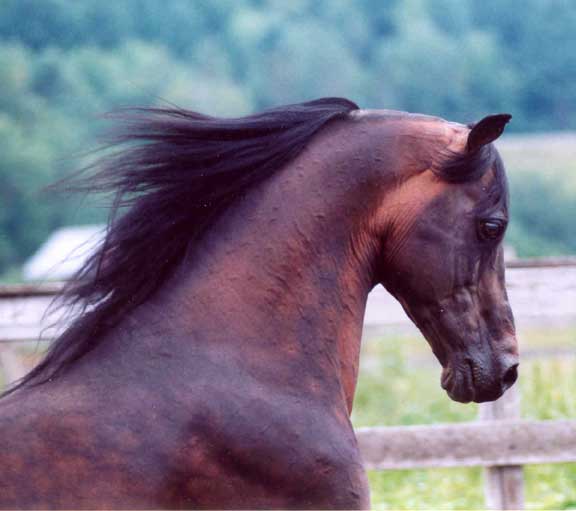 Our current line-up showcases our younger stallions - each with his own individual identity. It is our goal to offer quality, Morgan stallions that represent the grand tradition of versatility in our breed. All of our stallions are presented in as close to natural circumstances as possible. They are barefoot, at liberty and wearing little or no tack. This way we hope to show you the horses as they appear to us every day - what they really look like.

Follow the links below to look at each stallion's personal page or scroll down here to see an overview of all our High Brook Stallions.
And please feel free to call us at any time to talk. Breeding horses is a very personal endeavor and we are always happy to talk with you personally.


Goldtree Flamboyant - Palomino! True Morgan type.
High Brook Quiet Courage- BIG, bay Courage son.
High Brook Dynaflow - Size, type and temperament.
High Brook Crusader - Old type and traditional style.
DG Cruise Control - Reference sire - Deceased
Ulenfield Monarch - Reference sire - Deceased
High Brook
Morgan Horsesbegan with a band of quality broodmares from some of the finest breeding programs in the country. Each was chosen for traditional qualities of type and substance. Each was used for show and for pleasure to assure that they possessed quality of mind as well as body
.





High Brook
Quiet Courage
(Courage Of Equinox x Trija Ms Pepperstar)
Bay, 15.3 hh, foaled 2000

High Brook Dynaflow
(DG Cruise Control x Equinox Sarajevo)
Black Bay, 15.1 hh, foaled 1992


D G Cruise Control
(Tedwin Topic x Shaker Nanuet)
Dark Bay, 15 hh, foaled 1983
Reference Sire - Deceased

High Brook Stallions stand to approved mares by private treaty. We try to be very honest with mare owners about our horses' strengths and weaknesses. This is why we say "approved mares". We want mare owners to be aware of our experiences. We also have flexible payment options including Visa/Mastercard/Discover and American Express. This is what we mean by private treaty.
E-Mail: HBMH@vthorseco.com
[Stock For Sale|At High Brook...|Home Farm]
[Home To Vermont Horse Country]|Laura & Matthew Spittle]